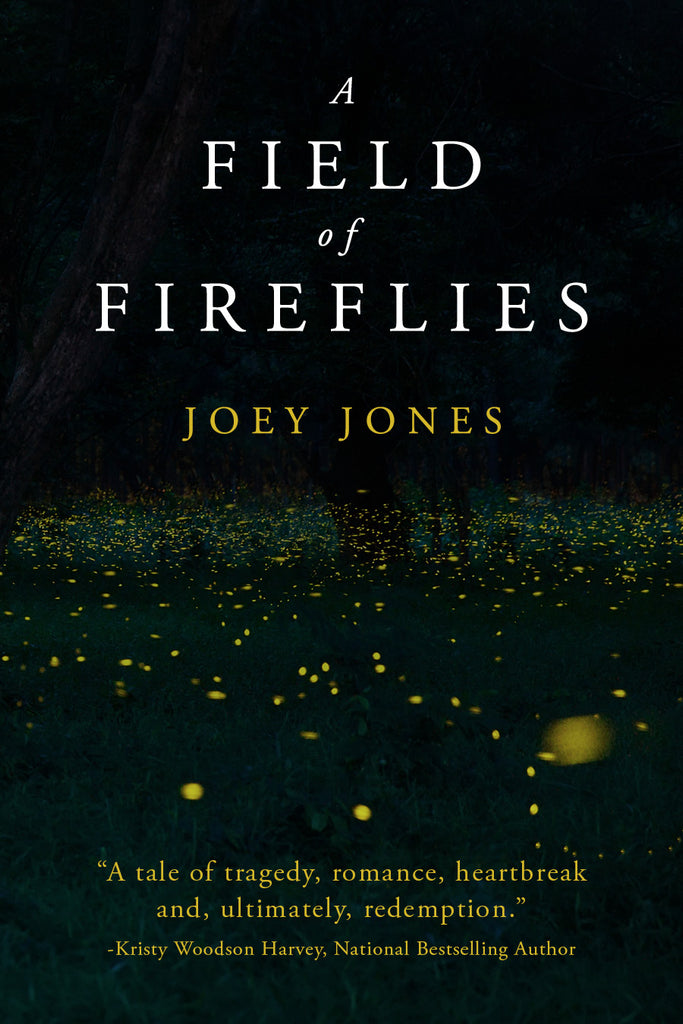 Joey Jones
A Field of Fireflies
Order eBook: Amazon (Kindle), Barnes & Noble (Nook)
Growing up, Nolan Lynch's family was unconventional by society's standards, but it was filled with love, and his parents taught him everything he needed to know about life, equality, and family. A baseball player with a bright future, Nolan's on his way to the major leagues when tragedy occurs. Six years later, he's starting over as the newest instructor at the community college in Washington, North Carolina, where he meets Emma Pate, who seems to be everything he's ever dreamed of—beautiful, assertive, and a baseball fan to boot.
Emma Pate's dreams are put on hold after her father dies, leaving her struggling to keep her family's farm. When a chance encounter with a cute new guy in town turns into an impromptu date, Emma finds herself falling for him. But she soon realizes Nolan Lynch isn't who she thinks he is.
Drawn together by a visceral connection that defies their common sense, Emma's and Nolan's blossoming love is as romantic as it is forbidden, until secrets—both past and present—threaten to tear them apart. Now, Nolan must confront his past and make peace with his demons or risk losing everything he loves . . . again.
Emotionally complex and charged with suspense,
A Field of Fireflies
is the unforgettable story of family, love, loss, and an old baseball field where magic occurs, including the grace of forgiveness and second chances.