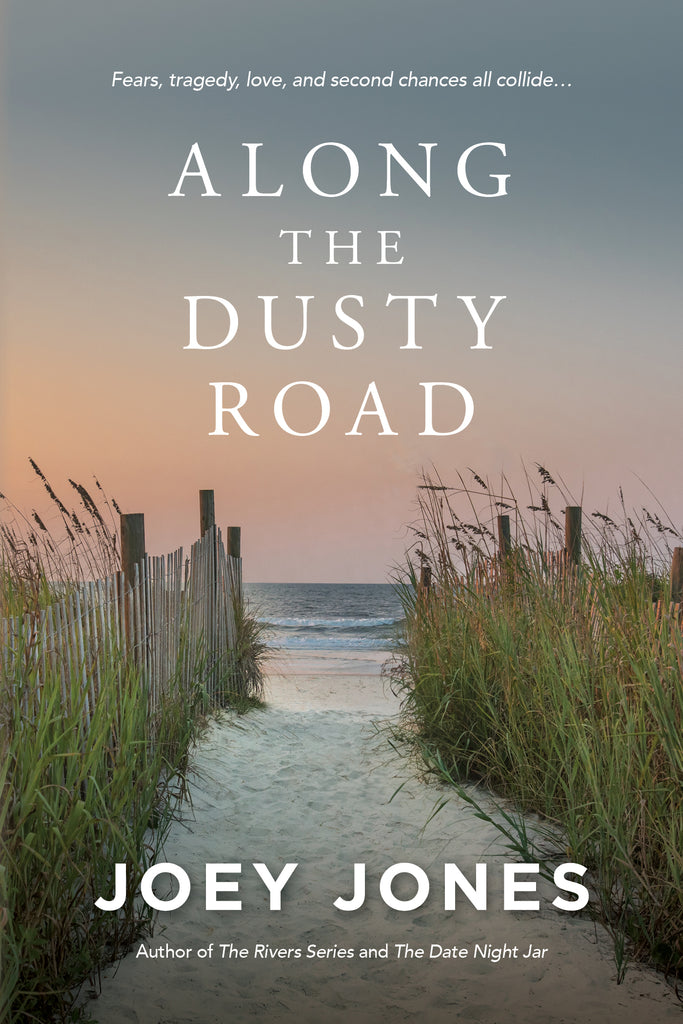 Joey Jones
Along the Dusty Road
An unexpected love. A surprising second chance.
Everything Luke Bridges always wanted is in the small coastal North Carolina town where he has spent most of his twenty-six years—a fulfilling mental health therapy career, a loving family, baseball games with his dad, an adventurous beach life, and a close-knit group of friends. The only piece missing is someone to share it with, a genuine and lasting love that satisfies the soul.
He once thought Emily Beckett, the girl he dated ten years ago who has happened back into his life as his sidekick on the coed beach volleyball team, could be that someone. Emily has a seven-year-old son and an ex-husband with dangerous addictions. Although Luke enjoys spending time with Ayden, he has no interest in the challenges of being a stepfather.
Luke only dates women he can see himself marrying. With the "just friends" title firmly placed on his relationship with Emily, he agrees to a blind date with Mindy, his mentor's cousin. As he explores a connection with Mindy, the "just friends" veil with Emily is suddenly ripped away. Now he is torn between two very different women—one who might be perfectly right for him and one who doesn't seem to fit the mold but just might make his dreams of forever come true.
Fears, tragedy, love, and second chances all collide Along the Dusty Road.